Prishtina High School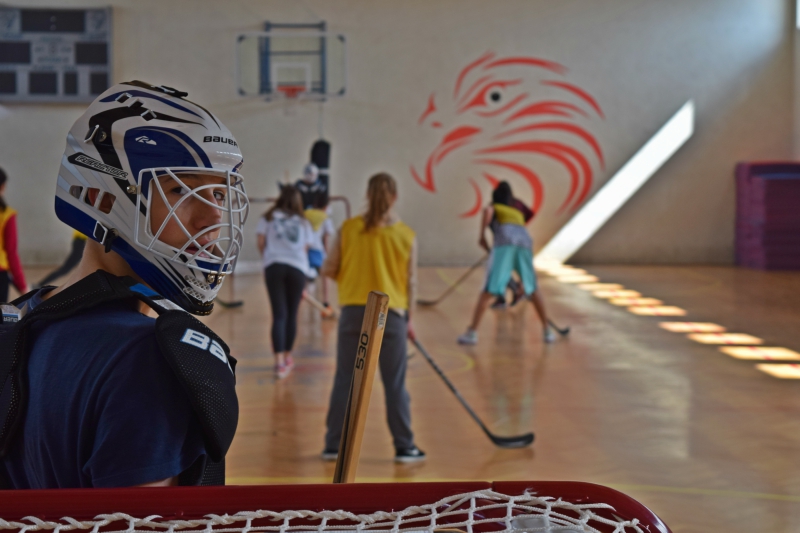 Prishtina, Kosova
In the heart of one of the world's newest European countries (Kosova) lies the city of Prishtina, the capital city, home to PHS. Prishtina High School offers its students a premier college-preparatory education, certainly among the best in the country. PHS is fully accredited with AdvancED. The beautiful campus of PHS sits in the capital city and is surrounded by the beautiful green rolling mountains of Kosova. An agricultural nation, Kosova (Serbian pronunciation "Kosovo"), is surrounded by Albania, Macedonia, Serbia and Montenegro and formerly a part of Yugoslavia. With a population made up of approximately 90% Albanians, Kosova is a majority Muslim nation. The student body of PHS consists of both local Kosovars and children from the international and expatriate communities. Whether it is interacting with students, teachers, or parents, from around the globe, this is a community where one senses he/she is among friends.
The PHS mission is to provide a caring, learning community where students from a vast array of nations, ethnicities, and religions can learn from each other, work together in unity, and accept the challenge of changing the world for the better. PHS prepares international students to be life-long learners, effective communicators, responsible citizens, healthy people, and spiritually sensitive individuals. PHS partners with parents in their role to instruct their children in an environment where ethics, morals and values are taught and modeled. In this partnership, PHS commits to providing a dynamic, challenging, and holistic education that recognizes the personal uniqueness of each student and develops them into the person they were created to be. To reach one's God-given potential, there must be inner transformation that takes place from diligently seeking Truth. When that happens, boys and girls, young men and women are not only transformed, but they impact the world around them.
PHS is a place where students and families are welcomed, known, and valued. No student is merely a name on a class list. Our administration, teachers, and staff strive to educate with a high level of academic integrity in an environment of safety, care, challenge, and learning. We want to know our students, make them feel a part of a family, and provide for them a safe place to belong. This commitment transcends to the families of our students and beyond so that our vision of preparing international and local students to positively impact the world will be ultimately realized.
Note: PHS entered into a transitional membership with Oasis on August 1, 2018. Potential staff members should inquire as to any implications of this unique status of the school, as there are a few differences. The transition will be reviewed annually with hopes and plans for the school to become a permanent part of the network.